Woodstock Christian Academy Childcare & After School Program
Woodstock Christian Academy is a fully licensed child care provider with the Province of New Brunswick. We have a total of 36 spaces and offer full time childcare for ages 3 months -5 years and after school care for children ages 5 to 12 years. We also offer extended hour care for children who are enrolled in these programs.Our after school program is open to all children regardless of the school that they attend. Transportation arrangements to and from our facility can be arranged but it is the parents responsibility to make those arrangements. .

WCA Childcare Program Spaces
Infants ages 3 Months to 23 Months - 6 Spaces
Preschool ages 24 Months - 5 Years - 20 Spaces
After-school ages 5 years - 12 years - 10 Spaces
WCA Childcare Program fees for Children aged 24 Months -12 Years

Full Time Weekly rate for Infant spaces - $ 187.50
Full time rate for regular hour service - $150 / Child
Part time rate $35.00 / child for a full day
Half day rate $17.00 (4 hours or less)
After school program rate $75.00 / child for the full week.
*For School Closure and Summer Full time rate: $30.00 / child per day
Part time spots are available but priority is always given to full time spots.
Extended Hours
WCA Childcare programs offer extended hour services to registered families only, which include before school care, evenings and weekend care. All required extended care must be preregistered and approved by the administrator at least one week in advance to ensure adequate staffing.
Extended care options are:
Monday – Friday 6:30 am – 7:30 am and 6:00 pm – 8:00 pm
Saturday 6:30 am – 8:00 pm
Extended hours will be charged by an hourly rate:
Regular use of care: $11.25/hr
Non Regular use of care: $14.40/hr
WCA child care is closed on Sunday's and will not offer extended hour services on this day.
Visit the WCA Childcare Website at www.wcachildcare.ca or for more Information please contact the school or our childcare director-anytime by phone or email.
WCA Childcare Director's Phone # 506-425-2580
Email: wcachildcare@gmail.com
Email: woodstock_christian_academy@hotmail.com
Applications, all forms and the WCA Childcare parent handbook are available to download below.
Thank You for visiting our website!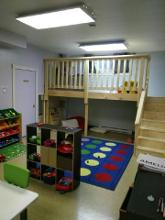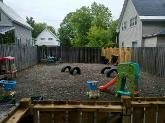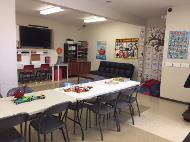 If you are interested in applying for enrollment in our childcare programs please use the forms below and return them to the WCA office located at 192 Broadway in Woodstock, NB.