"Reaching the Saint John River Valley for Christ, One Child at a time."

Welcome to Woodstock Christian Academy & WCA Childcare's Website

WCA Statement of Faith
The following is a statement of the Basic Christian conviction of WCA. It accurately represents the personal philosophy and faith of all staff and board members and will be the philosophical basis of our teaching.
1) We believe in one God, eternally existent in three persons: Father, Son and Holy Spirit.
2) We believe that the Bible is the unique, inerrant, inspired, authoritative Word of God.
3) We believe in the Bible's account of the Creation of the Universe.
4) We believe in the deity of Jesus Christ, His virgin birth, His sinless life, His miracles, His atoning death for the sins of the world, His bodily resurrection
and His ascension to the right hand of the Father and in His personal return to the world in power and glory.
5) We believe in the regenerative power of the Holy Spirit and spiritual unity of all believers in the Lord Jesus Christ.
6) We believe that you must be "born again" in order to enter the Kingdom of Heaven.
7) We believe this salvation is freely offered as a result of the substitutionary Death and resurrection of Jesus Christ.
8) We believe in the reality of heaven and hell.
Our School's Mission:

WCA will provide a safe, secure and caring Christ-centered environment that meets the needs of the students as they learn, grow and develop as God's children – physically, socially, emotionally, academically, and spiritually.

WCA will provide a Biblical based regular course of study with a definite Christian point of view.

WCA will provide an education of high academic standards that will equip the student with the knowledge and skills to successfully accomplish the will of God in their lives.

The goal at Woodstock Christian Academy is not to reform, but to train youth of every ability in the highest principles of Bible-based leadership, self- discipline, individual responsibility, personal integrity and good citizenship. This school stands without apology for the high standards of Biblical morality and behavior.

Woodstock Christian Academy is committed to the five laws of learning.

Five Laws of Learning
1. The pupil must be on a level of curriculum where he can perform.

2. The pupil must set reasonable goals he can achieve in a prescribed period of time.

3. The pupil must be controlled and motivated to assimilate, use, or experience the material.

4. The pupil's learning must be rewarded.

5. The pupil's learning must be measurable.

The academic standards are set high. One of the pillars of this system is mastery. Students must achieve at least 80% before advancing. Diagnostic exams will be administered to place students in their proper learning levels.

Innovative Values for Your
children:
1. Individualized Education
• Students work at their own pace
• Students set personal daily goals
2. Accelerated Reading using the Phonetic
Method
3. Individualized Attention
Check out ACE at www.acecanada.net or watch the ACE video here on our website.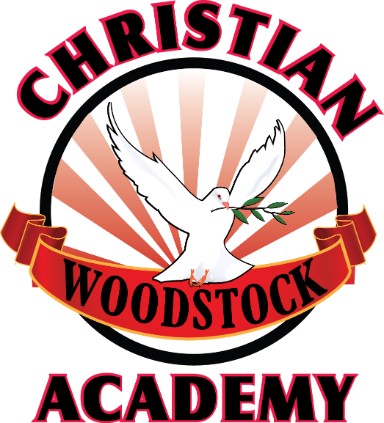 School Phone: 506-328-8619
192 Broadway Street
Woodstock, NB
Email: woodstock_christian_academy@hotmail.com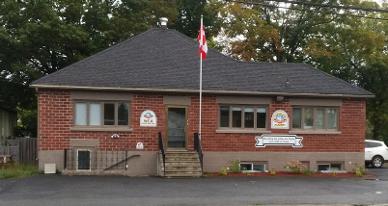 Our Staff:

The Staff of WCA & WCA Childcare acknowledges its responsibility and accountability to God, in assisting parents in providing for their child's nurture, care and education in a non-denominational Christian environment. In conjunction with the family, WCA seeks to provide an education that integrates Biblical truth with practical learning, at a level of excellence that we endevour to make affordable for all families. Our purpose is to challenge, equip and grow the student to the maximum of their potential, using qualified and caring staff and volunteers, committed to Christian Education.

The Philosophy of WCA:
At Woodstock Christian Academy we feel that every student entering our school & childcare programs should feel loved and valued as an individual. We recognize that these students are being raised up for God's plan and purpose for their future.
Our school seeks to teach the Bible in such a way that it will become evident in the lives of our student's at home, at school and at play. We endeavor to make learning enjoyable for both the learner and the teacher.
Our Childcare division uses the New Brunswick early childhood and development curriculum framework to teach the children enrolled in our childcare programs.

WCA incorporates Christian principles and values from God's Word into the learning process. We want to teach students what it means to trust and love God, make
responsible choices and to live their lives applying God's principles in practical ways.
WCA believes strongly in building a solid foundation in all areas of development. Standards of personal conduct, school policies, and curriculum at WCA work together to
build the students sense of responsibility and integrity.
The Purpose of WCA:
The purpose in having the ministry of a Christian school is to obey the Scriptural Commands of Deuteronomy 6:5-7, "Love the Lord your God with all your heart and with all your soul and with all your strength. These commandments that I give you today are to be upon your hearts. Impress them on your children. "
The objective of a Christian school is to fulfill the words of Proverbs 22:6. We are admonished to "train up a child in the way he should go." Teaching is training. Training
for life must include training for eternity.